Intent-targeting keywords are specific keywords or phrases used in digital advertising to target a specific audience based on their intent or behavior. These keywords help advertisers reach their target audience by matching the user's search query with relevant ads.
The four types of intent-targeting keywords are:
Informational: These keywords are used by users who are searching for information on a particular topic. Users using informational keywords are generally in the early stages of their buying journey and are looking to learn more about a product or service. Examples of informational keywords include "how to" and "what is."
Transactional: These keywords are used by users who are ready to make a purchase or take a specific action. Users using transactional keywords are often in the later stages of their buying journey and are looking to buy a product or service. Examples of transactional keywords include "buy," "order," and "subscribe."
Commercial: These keywords are used by users who are comparing products or services before making a purchase. Users using commercial keywords are in the consideration phase of their buying journey and are looking to compare features, prices, and reviews. Examples of commercial keywords include "best," "review," and "compare."
Navigational: These keywords are used by users who are looking for a specific website or brand. Users using navigational keywords already know about a particular brand or product and are searching for the brand's website or other related information. Examples of navigational keywords include brand names or URLs.
By using intent-targeting keywords in your digital advertising campaigns, you can reach the right audience at the right time with the right message.
How to find search intent keywords :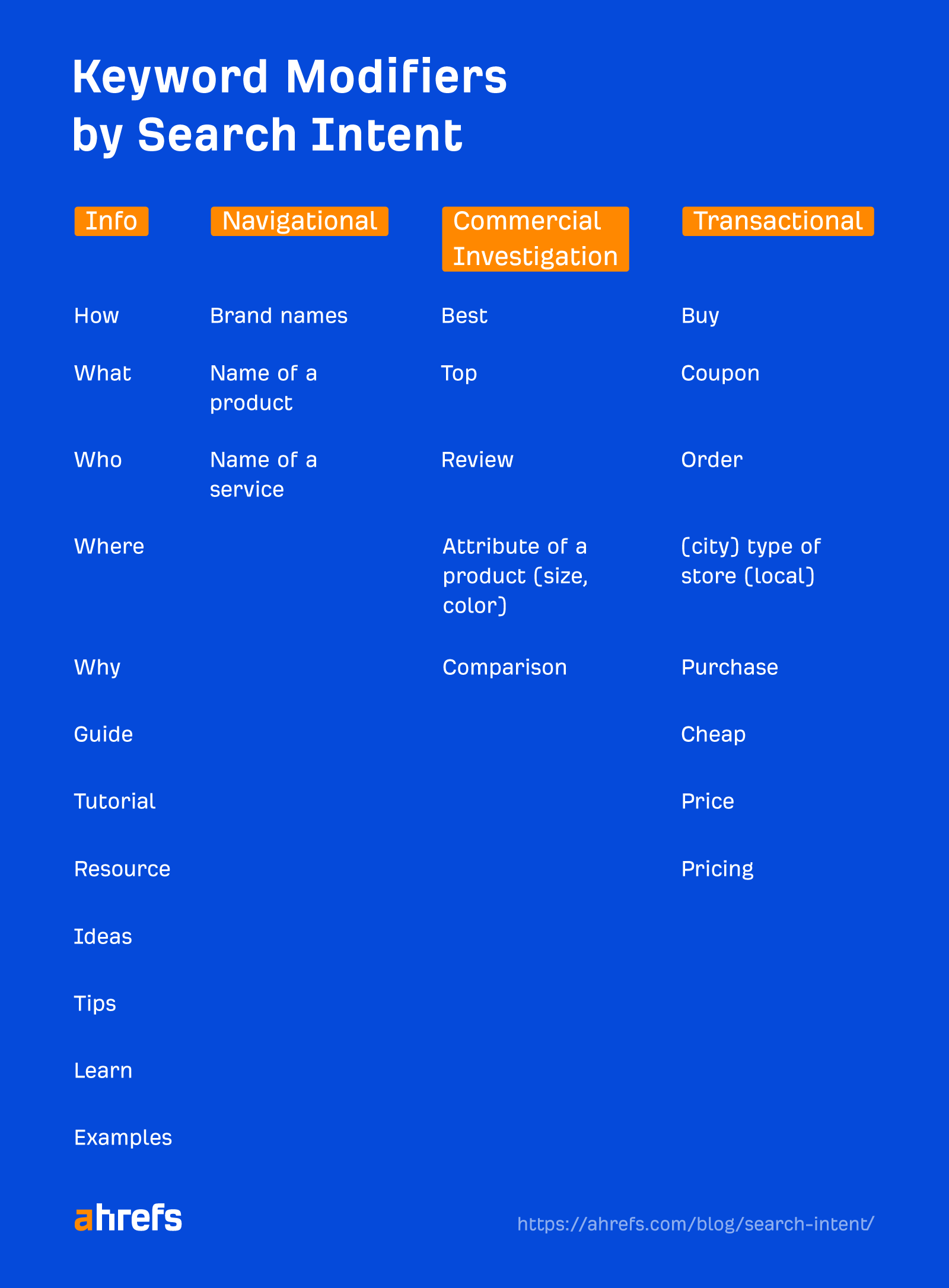 Note :
A domain is a name used for a website on the internet. The URL visitors type into their browser to get to your website.
The domain is the first component of a domain name (that comes before the dot), and the domain extension is the last portion (after the dot sign) in the domain, and ".com" / ".in" / ".org" are the extension.
While registering for a domain name, you must select both the domain and the extension based on the nature of your website.
What is the significance of your domain name?
It establishes the brand name: An exemplary domain name raises brand awareness and encourages customers to stay with you.
It gives your website credibility: Your domain is the first thing your visitors will notice. Your website will appear more professional with an excellent domain name.
It boosts click-through rates (CTR): A decent domain name can help raise search traffic and increase the click-through rate (CTR).
The impact that your domain has on the SEO and search rankings.
Your domain can affect your SEO and search rankings in two ways: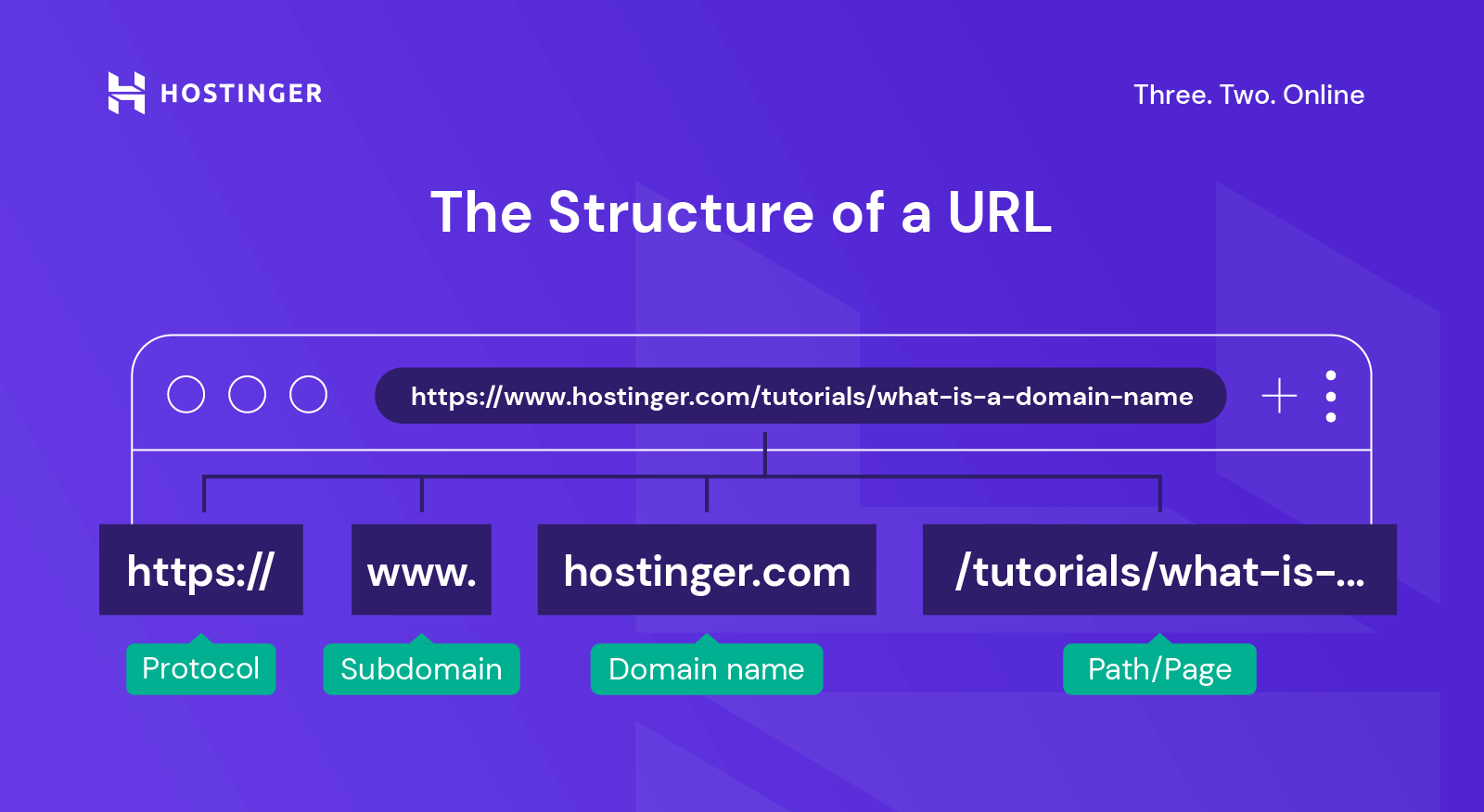 What is an SEO-optimized domain name?
An SEO-optimized domain name is one that presents your website and informs search engines and users about its purpose, as well as the products and services it provides. Such domains are more likely to stand out and click on search result lists. As a result, choosing the correct domain name can help you target your audience while improving your search engine rankings.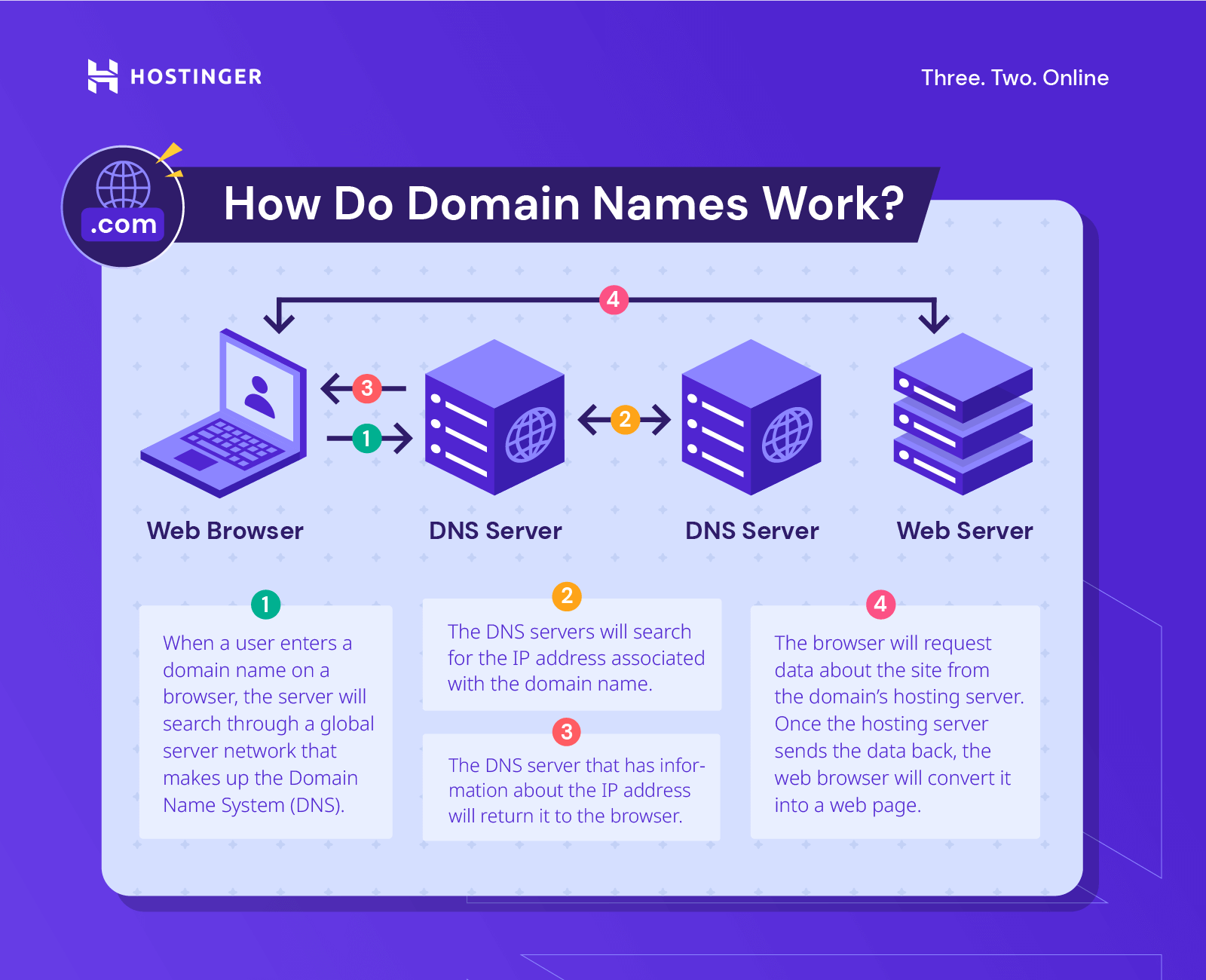 How to choose an SEO Optimized domain name?
Use top-level domain extensions (TLDs): It is very important to understand why a domain is being purchased and what extension best suits the purpose of business. There are more than 1000 extensions to pick from the domain name system, making it difficult to make a decision.
W3Techs reports that the ".com" suffix appears on more than 49% of all domain names. Creators can also use other popular domain extensions such as ".net", ".org", ".edu", ".info", and so on. Extensions of top-level domains are SEO Optimized to make it search engine friendly.
".com," ".net," ".org," and ".edu" are the most popular domain extensions.
.com – A.com domain is reserved for commercial enterprises or profitable websites.
.net stands for "networking," and it was established for network-related websites.
.edu – This extension is typically used by educational websites.
.org – This extension is mainly used by non-profit organizations.
Choose domain names that can be used to build a brand. It is a matter of question that some widely known websites appear higher in search results than brand-new sites; what may be the reason behind this? The reason is simple; they are a brand known to the world instead of being just a website. 'Brand signals' are used by search engines like Google / Internet Explorer to display articles from high-quality websites.
What, on the other hand, makes a domain name brandable? Some important considerations must be taken :
Use a brandable name that is unique and may or may not have a specific meaning.
It must be pretty straightforward and simple to memorize.
It should be a simple word to say.
It must be unique and distinct by itself so that it stand ahead of the competition.
Adding related and short descriptive keywords may be very useful. But when a new domain main sounds like a brand, it is an added advantage.
3. Make your domain name as brief as possible.
The domain name should be as brief as feasible. Short domain names are simple to remember and pronounce. According to a survey, the most common domain name length is around 12 characters. SEO Optimized experts recommend that the domain must be between 6 and 14 characters long.
4. Keep your domain name free of hyphens and numbers.
When choosing a domain name for SEO, hyphens and numbers should always be avoided. It's more difficult to say because of the hyphens and numerals. When looking for a domain name for a new website, keep it simple and avoid using hyphens or digits.
What if the name included any hyphens or digits, such as "goo-gle.com" or "Number1google.com"? Of course, the firm would not have grown as quickly.
5. Make it simple to type and remember.
Finding an easy-to-remember domain name is critical for internet success. It is pretty difficult for visitors to type a complex domain name. It is also difficult for them to recall.
For difficult names, when your users wish to return to your website, your domain name will confuse them, and if they input it incorrectly, they will end up on another website. Not to mention that you will lose visitors and revenue this way.
When we compare with a brand, we see they all have one thing in common: they are all easy to spell.
6. Avoid using letters that are repeated.
Another thing to remember when buying a domain is to avoid using repeated letters. Keep it simple at all times.
Most people will mistype your domain name and move to another site if your domain has repeated letters. The majority of desirable domain names have already been taken. However, just because your firm is in the same category doesn't mean you should utilize the same brand name or replicate the letters.
7. Use domain name generators to come up with new domain names.
It's no surprise that most good domain names have already been taken. Fortunately, there is a method for producing hundreds of thousands of domain names. This is where a domain name generator can help.
A domain name generator, in essence, adds relevant and most prevalent suffixes automatically.
Domain name generators helps the creators come up with new domain names. A domain name must be search engine friendly so that it is benefitial for the site.
8. Include a keyword in the domain name
Keywords are crucial when it comes to search engine optimizatiohttps://www.crawlyourlink.com/category/search-engine-optimization/n (SEO).
You usually include keywords in the title, meta description, URL, and numerous times inside the article for a page on your site, for example.
Why not include a term in the domain name?
It has no SEO benefits, but it may increase your search traffic by encouraging more people to click on your listing.
Make a list of a few domain names that suit your business before registering one.
If necessary, you can also use a domain name generation tool.
Also, use the most popular extensions while registering your domain.
9. Authoritative
SEO experts advise against using adjectives like best, top, and similar terms in domain names. Because it isn't the best if one has to tell them it is. Remember that authority is earned, not purchased.
10. Effortless while ranking
It should be unique and straightforward to rank. You may run a Google search for your brand name to see what resources are ranking for it.
Meta description: Choosing SEO optimized domain name is a difficult task. There are numerous considerations to make. A brand can be created after some basic work is done and thus increases search traffic by selecting a perfect domain name.
Also Read :